Federal News Roundup: first woman to lead US Navy approved by Senate
Congress prevents shutdown, pretty much solidifying 5.2% federal pay raise
USPS News: Reported net loss of $6.5 billion
This week's look at news from around the federal government includes a federal pay raise update: 5.2% will more than likely be the average increase for federal employees. Also – some news from the US navy and the US postal service.
Government Shutdown Avoided
Last week, Congress was quick to approve a two-tiered stopgap budgetary measure to prevent a government shutdown. The Senate approved the continuing resolution and President Biden signed it before the November 17th deadline triggered a federal government stoppage. Funding for the DOE, DOT, VA, HUD, and military construction will continue at current spending levels until January 19th. All other government spending will continue until February 2nd. Congress must act before these deadlines to keep the government running.
How will next year's 5.2% raise impact your federal retirement plan?
Attend out Financial Planning for Feds webinar! 
Because there was no mention of the federal employee pay raise for 2024 included in the stopgap measure, it is presumed that the 5.2% average pay raise will be the actual figure. Had there been an actual shutdown, this may not have been the case. The 5.2% figure derives from the White House's recommendation that was published back in springtime. It would entail a 4.7% "across-the-board" average that results in an average of 5.2% when locality pay is factored in. All that is needed now to make the 5.2% federal pay raise official is an executive order from the White House, which can be expected at some point during December.
First Female Chief of Naval Operations
Earlier in the month, Admiral Lisa Franchetti was approved by the Senate to become the first female head of the US Navy. She has been a member of the US Navy for 38 years and was confirmed by Congress with a vote of 95-1. The only vote against her came from a Republican Senator who admitted their decision had nothing to do with Franchetti herself, but they voted against her as protest of the Pentagon's policy on abortion.
USPS Reports Another Loss
It was recently made public that the US Postal Service posted a net loss of $6.5 billion for Fiscal year 2023. This is a step back after last fiscal year the USPS had a net loss that was considerably less: $473 million. Thanks to the US Postal Reform Act of 2022, there was technically a $56 billion net income last year, but this was thanks to an adjustment to how the USPS funded its retirement and health benefits. That same act will result in a new PSHB program outside of the current FEHB program for all feds. Postal employees and retirees will be required to switch to the new health benefits program during next year's open season. The $6.5 billion loss of 2023 can be compared to the $4.9 billion loss posted in fiscal year 2021 and the $9.2 billion loss of 2020.
--
Until Next Time,

**Written by Benjamin Derge, Financial Planner, ChFEBC℠ The information has been obtained from sources considered reliable but we do not guarantee that the foregoing material is accurate or complete. Any opinions are those of Benjamin Derge and not necessarily those of RJFS or Raymond James. Links are being provided for information purposes only. Expressions of opinion are as of this date and are subject to change without notice. Raymond James is not affiliated with and does not endorse, authorize, or sponsor any of the listed websites or their respective sponsors.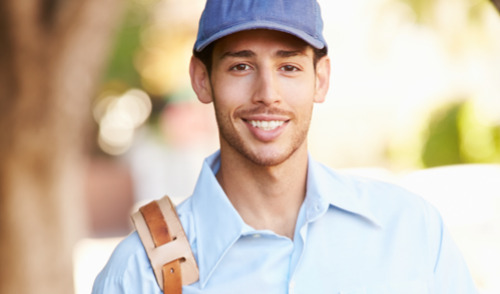 2024 Federal Pay Raise Update