STWS Advisor Jennifer Meyer reviews 2021 so far. For Feds, a 2022 pay raise, equal COLA for FERS, and Comprehensive leave have all been proposed by Congress.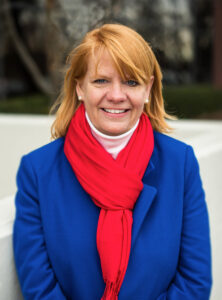 As we move into the second full week of February 2021, the news flow continues to outpace even the most dedicated federal news geeks. In this inaugural issue of my weekly recap column, I intend to set the stage based on what has happened year to date in 2021 and offer a look forward to upcoming newsworthy events to keep our federal employees in the know via a (hopefully) concise weekly update.
To start, it has been one month since we kicked off 2021 with an uprising at the U.S. Capitol building. Five people died as a result of the insurrection. As of February 5th, there have been 235 people charged in connection with the events of that day.
On January 20th amidst the tightest security I can recall in my lifetime, President Joe Biden and Vice President Kamala Harris took office. Since then, security has slightly loosened around the nation's capital. However, there is currently an alert regarding potential threats to federal buildings in the coming weeks. This is extremely worrisome for our federal employees who continue to work in their traditional office settings.
The country continues to struggle with COVID, although recently there has been a downtrend in cases, hospitalizations, and deaths nationwide. (Washington Post, 2/7/21) Vaccine rollout which had been troubled with initial inefficiencies in distribution appears to be on an upward trend- great news for all of us.
These are broad strokes that have impacted all Americans. Now what about you, our federal employees working to advance your agencies mission, as well as your own personal mission? Let's look at what is happening so far in 2021 and what its impact may be on you and your family.
Congress has introduced its initial recommendation for the 2022 pay raise for feds to be 3.2.% via the FAIR Act. This would be 2.2% across the board and 1% for locality. President Biden has until August 2021 to submit an alternate plan. We will be watching for any signs that might provide insight on his plans.
A proposal for an equal COLA (Cost of living adjustment) for both CSRS and FERS retirees was made by Gerry Connolly (D-VA). The current COLA rules favor CSRS employees in years when there is an adjustment greater than 2%.
Rep. Carolyn Maloney (D-NY) introduced a proposal for 12 weeks of paid off time for employees to care for sick parents, children, spouses, or themselves. This is being tied into the need for a more competitive benefits package as 31% of feds become eligible to retire in the coming year. Concerns around recruitment to replace the retiring workforce could be the key to this proposal advancing.
Requirement Minimum Distributions (RMD's) are back for 2021. These mandatory retirement plan distributions were waived in 2020 due to the COVID crisis. Do not neglect to take these if you are required to do so. The penalties are steep if you miss one.
Your 2020 TSP annual statement is available as of February 3, 2021. It is critical that employees are reviewing their TSP elections at least annually. This is a great time to review how your TSP performed in 2020 and determine if any changes are needed.
At Serving Those Who Serve, we are here to help. Please let us know if there are questions we can help you with. We appreciate the work you do for our country and for us as individuals!
**Written by Jennifer Meyer, Financial Planner. The information has been obtained from sources considered reliable but we do not guarantee that the foregoing material is accurate or complete. Any opinions are those of Jennifer Meyer and not necessarily those of RJFS or Raymond James. Any information is not a complete summary or statement of all available data necessary for making an investment decision and does not constitute a recommendation. Investing involves risk and you may incur a profit or loss regardless of strategy suggested. Every investor's situation is unique and you should consider your investment goals, risk tolerance, and time horizon before making any investment or financial decision. Prior to making an investment decision, please consult with your financial advisor about your individual situation. While we are familiar with the tax provisions of the issues presented herein, as Financial Advisors of RJFS, we are not qualified to render advice on tax or legal matters. You should discuss tax or legal matters with the appropriate professional.**