The newest USPS trucks are expected to start hitting the road next year.
President Biden signed postal reforms into law this April that resulted in about $107 billion in savings for the United States Postal Service (USPS). The legislation fixed a 2006 law that caused most the Postal Service's financial woes, and the effects were seen immediately as the USPS reported a $58 billion dollar profit for the first half of 2022.
---
Complimentary Webinars for Federal Employees:  
---
The USPS will focus on transferring existing process facilities into "mega-centers" with charging stations for new electric delivery vehicles, designed to support the upcoming replacement vehicles for the LLVs (Long Life Vehicles), which have been a staple of the country's mail service since 1987. Long overdue, the NGDVs (Next-Generation Delivery Vehicles) will start being used by mail carriers starting "late 2023."
34,500 vehicles will be purchased "off-the-shelf" by the USPS, with approximately 13,800 of those being electric. All of these delivery vehicles are expected to be in use by the end of next year. As well, the USPS also has a $3 billion dollar contract with Oshkosh Defense to manufacture 50,000 additional NGDVs. Originally, only 5,000 of these were to be electric, but after pushback from Congress, the number was doubled to 10,000 in March, and the order has since increased to 25,000 electric vehicles (50% of the whole order). The new trucks from Oshkosh Defense might be completed for use by 2023, but the original contract shows the order might not be complete until 2027.
--
Until Next Time,

**Written by Benjamin Derge, Financial Planner, ChFEBC℠ The information has been obtained from sources considered reliable but we do not guarantee that the foregoing material is accurate or complete. Any opinions are those of Benjamin Derge and not necessarily those of RJFS or Raymond James. Links are being provided for information purposes only. Expressions of opinion are as of this date and are subject to change without notice. Raymond James is not affiliated with and does not endorse, authorize, or sponsor any of the listed websites or their respective sponsors.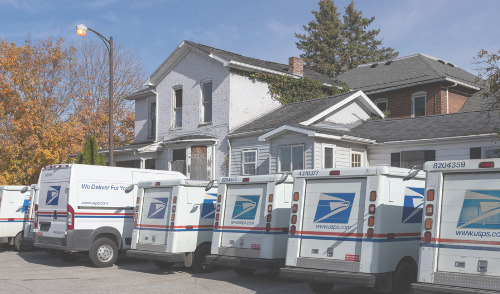 USPS New Delivery Vehicles