Recent spending bill indicates 5.2% annual raise for federal employees. Plus other pieces of legislation might give Patrol Officers at the Bureau of Customs and Border Protection a 14% pay bump.
News that affects pay for federal workers is stirring in the Senate. First, the appropriations committee produced some budgetary legislation that sharpens the estimates on next year's annual pay raise. Also, two other bills from the Senate aim to improve pay, and increase hiring, at Customs and Border Protection (CBP).
By not addressing the annual pay raise for federal employees in recent budgetary measures, both the House and Senate have now silently approved the White House's recommendation of 5.2%. Also, the NDAA (National Defense Authorization Act), which was recently approved by committees from both chambers of Congress, did explicitly include a 5.2% raise for military personnel. While it is not impossible for either Congress or the President to change this figure for civilian employees before the end of the year, history has shown it is relatively improbable. And even if the annual federal raise is not looking like it will be the 8.7% raise suggested in the FAIR Act, 5.2% would still be the biggest such raise for the federal workforce since the year 2000.
Learn about your federal benefits and retirement planning at our no-cost webinars!
At some point around August or the beginning of September, the Biden Administration is expected to affirm their recommendation of 5.2% - which is believed to be an average pay increase after locality pay has been factored in.
Also coming out of the Senate, and related to pay increases for federal employees, two pieces of proposed legislation hope to help an understaffed CBP, an agency at the frontlines in the prolonged crisis at the country's southern border. The 'Securing America's Ports of Entry Act' would authorize the hiring of more officers, technicians, and support staff. The 'Border Patrol Enhancement Act' on the other hand aims to fix an issue involving overtime pay for CBP patrol officers while also moving their position to a GS-12, effectively giving these officers roughly a 14% pay raise. A companion piece of legislation has been introduced in the House of Representatives but has yet to advance out of a committee like the similar bill in the Senate.
--
Until Next Time,

**Written by Benjamin Derge, Financial Planner, ChFEBC℠ The information has been obtained from sources considered reliable but we do not guarantee that the foregoing material is accurate or complete. Any opinions are those of Benjamin Derge and not necessarily those of RJFS or Raymond James. Links are being provided for information purposes only. Expressions of opinion are as of this date and are subject to change without notice. Raymond James is not affiliated with and does not endorse, authorize, or sponsor any of the listed websites or their respective sponsors.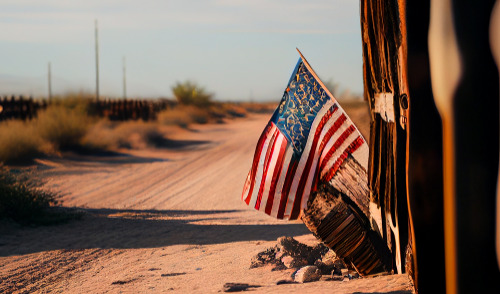 2024 Federal Pay Raise Update