The pay raise for 2024 will include a locality boost for around 33,000 feds. Also, pay raise for IT professionals at the VA goes into effect this week.
The annual federal pay raise for 2024 is expected to be 5.2% although there's still a slim chance that it could be as high as 8.7%. For both of these figures, it is believed that they include locality pay and are therefore actually averages. The "across-the-board" pay raise will most likely be around 4.7% or 8.2% and then the average will be roughly 0.5% higher when locality pay is factored in.
How do pay raises impact your retirement plan? Learn all about financial planning for federal employees at our next no-cost webinar!
Also in the realm of pay rates for federal employees, IT professionals at the Department of Veteran's Affairs (VA) will see a good bump in their next paycheck as a special salary rate went into effect on July 16th.
Both OPM and OMB are initiating changes to the map that designates pay localities for federal employees. While every federal employee receives the "across-the-board" pay rate, only those who work within specific locations see an increase in their pay. The reason for the extra money is to due to high cost-of-living in these jurisdictions. Within the last few weeks, recommendations by the President's Pay Agent were officially approved and are expected to be effective at the start of 2024 when the annual pay raise also hits.
OPM not only added four brand new localities, but also added several counties to existing to localities. The areas that were created were:
Fresno/Madera/Hanford – California
Reno/Fernley – Nevada
Rochester/Batavia/Seneca Falls – New York
Spokane/Spokane Valley/Coeur d'Alene – Washington and Idaho
The following counties were added to an existing pay locality:
Dukes and Nantucket (to Boston, MA)
Huron County (to Detroit, MI)
Pacific and San Juan Counties (to Seattle, WA)
Greensville Country and the City of Emporia (to Richmond, VA)
These adjustments by OPM will impact around 16,200 federal workers. In addition to this, OMB has made changes to the statistical area map. These changes impact the borders of multiple localities and will effectively add 16,700 federal employees to an existing locality. The changes to the statistical map will impact 31 states (and Washington, DC) as some sort of adjustment to pay localities will be occurring within their state lines. So next year, the total number of feds who will experience some sort of salary boost due to these  locality pay rate changes is approximately 33,000.
Special Salary Rate at the VA
At the moment, agencies have the option to initiate a special salary rate (SSR) for IT professionals who fall under the "Series 2210" category, which covers federal occupations in the IT management field. The VA received funding to implement the SSR from last year's Pact Act, so it makes sense that they are also the first federal agency to see the higher pay go into effect, which occurred on July 16.
While the VA is looking to become a "leading tech organization within the federal government," it is also hoping to build the blueprint to help initialize a similar SSR for IT professionals at other government agencies. The new pay rate will give applicable IT workers a raise ranging from 21% to 49% - and that's before factoring in locality pay.
Cybersecurity is a hot topic across the federal landscape, but especially at military and intelligence agencies. Not only have cyberattacks been a constant headache for government officials for over a decade now, but the internet has also brought security issues revolving around the protection of classified information. Recently, the Department of Defense reviewed their policies and procedures for managing and handling classified information after first-class National Guard Airman, Jack Teixeira, shared a classified document to an online chat group.
----
Until Next Time,

**Written by Benjamin Derge, Financial Planner, ChFEBC℠ The information has been obtained from sources considered reliable but we do not guarantee that the foregoing material is accurate or complete. Any opinions are those of Benjamin Derge and not necessarily those of RJFS or Raymond James. Links are being provided for information purposes only. Expressions of opinion are as of this date and are subject to change without notice. Raymond James is not affiliated with and does not endorse, authorize, or sponsor any of the listed websites or their respective sponsors.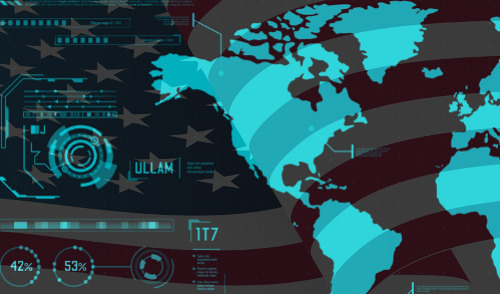 Federal Pay News: Updated Localites and Pay Boost for IT Professionals at the VA