Shutdown averted until next month, along with the 'pay cliff' threatening federal firefighters. Plus, learn why the IRS almost had to furlough 60,000 workers that were thought to be 'excepted service.'
To the surprise of many, in the final hours of September, Congress had produced a stop-gap measure to keep the government open. Biden approved the budgetary legislation in time, meaning there won't be a shutdown, until November 17th at least. Funding for the government will remain at Fiscal Year 2023 levels until the House and Senate can pass 12 appropriation measures… or there's a shutdown or another stop-gap come November.
Attention LEOs, Federal Firefighters, and Air Traffic Controllers – Check out our Special webinar on the TSP, for those with special FERS retirement provisions
As the measure mostly keeps spending the same for federal agencies, there's not much change when it comes to the federal budget.  But, the bill did not include money for Ukraine and did add $16 billion for federal disaster assistance. The House approved the measure by a vote of 335-91 while the Senate's tally was 88-9. Had the shutdown gone into effect, it would've interfered with not only the livelihood of Civilian and Military personnel, but also food assistance benefits and head start programs funded by federal dollars.
Here are two more stories from around the federal landscape that emerged from the recent shutdown drama:
Wildland Firefighter Pay Cliff
In a recent article, we covered how funding was about to run out for a 2022 Pay Raise for federal wildland firefighters. Thanks to the continuing resolution that passed over the weekend, the significantly higher pay for these individuals will remain their salary until November 4th, when both USDA and DOI will run out of money for these raises specifically. Unless there is further action from Congress, via either the aforementioned appropriations legislation or a standalone bill like the 'Wildland Firefighter Classification and Pay Parity Act," a large group of firefighters will be seeing either $20,000 or half their pay (whichever is less) disappear from their annual salary.
If the federal government had experienced a closure, the IRS would've had to furlough roughly 60,000 employees – about 2/3 of its workforce. Despite a statement from the tax agency on September 13th proclaiming the revenue service would be "fully operational" if a shutdown occurred because of funds that were made available through the Inflation Reduction Act, this later turned out not to be the case. The IRS had misunderstood the severe limitations placed on the use of funds deriving from that 2022 law. By the 27th of last month, the agency revealed the large number of IRS workers who would be furloughed. Both call centers, which take around 46,000 calls daily in total, and assistance centers, which see approximately 5,000 visitors on a daily basis, would have been greatly shuttered. This could've been a thorn in the side of many taxpayers. For instance, 10.5 million Americans requested a filing extension and are facing the upcoming extended deadline of October 16th. Had the shutdown impacted the IRS as was expected, it could've been but another aggravating source of chaos spawned from such a government stoppage.

**Written by Benjamin Derge, Financial Planner, ChFEBC℠ The information has been obtained from sources considered reliable but we do not guarantee that the foregoing material is accurate or complete. Any opinions are those of Benjamin Derge and not necessarily those of RJFS or Raymond James. Links are being provided for information purposes only. Expressions of opinion are as of this date and are subject to change without notice. Raymond James is not affiliated with and does not endorse, authorize, or sponsor any of the listed websites or their respective sponsors.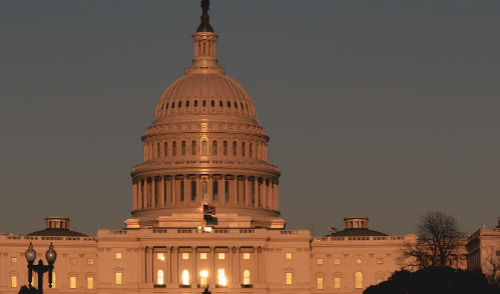 Government Shutdown, Federal Firefighter Pay Cliff Averted