The fourth piece from our Coach's Corner about deciding to take a job at a different government agency-

Chapter Four: Where to Search
In Chapters 1 – 3 we covered self-exploration questions, skills improvement ideas, and more training ideas to consider prior to looking for a new government job. Whether you want to be a manager, or contribute to another agency's mission, after you have an idea of what type of job you want, the next step is knowing where to find that dream job.
Maybe the most well-known and robust government job website is USAJOBS.com, however not all agencies use USAJOBS to post openings (for example excepted service agencies like CIA, DIA, FAA, FBI, NRC and Library of Congress). If you are interested in a specific agency, start by searching their website directly. In addition to USAJOBS, there are other job websites out there to expand your search for local and federal government jobs, such as:
Indeed
Governmentjobs.com
Monster.com
govtjobs.com
Careersingovernment.com
Governmentjobs.com
Politicaljobhunt.com
Rcjobs.com
Careeronestop.org
Department of Labor
Administrationjobs.com (for administration professionals)
Publicservicecareers.org
Icma.org (local gov)
Federaljobs.net
As you search federal jobs note that there are three "service" descriptors or categories of jobs that provide different options and benefits. The three services are:
Competitive Service – positions where the hiring agency follows the U.S. Office of Personnel Management's hiring rules and pay scales (e.g. GS);
Excepted Service – positions where the hiring agency has their own hiring rules, pay scales and evaluation criteria; and
Senior Executive Service – managerial, supervisory and policy positions that are classified above the General Schedule (GS) grade 15 or equivalent in most Executive Branch agencies. Anyone is eligible to apply for an SES position if they meet the five Executive Core Qualifications (ECQs).
Also be aware of whether you qualify for any special hiring consideration such as Schedule A – which the consideration is for persons with a disability. There are also hiring paths if you are a Vet or served in either of the Peace Corps or National Guard.  USAJOBS and OPM's website are good resources to read more about special hiring considerations. If any of these apply to you, when searching the vacancy announcement look for the "This job is open to section" and the Special authorities icon which looks like a large asterisk.
Now that you know where to search for government jobs, Chapter 5 of my "Pursuing a Job in a Different Government Agency" series will provide a guide to help you package your skills to make your move.
The "Coach's Corner"  Articles are written by Robert Oberleitner, executive coach.  Raymond James is not affiliated with and does not endorse the opinions or services of Robert Oberleitner.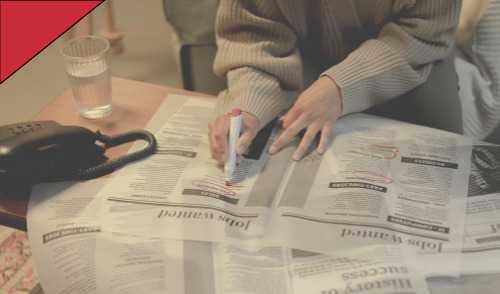 Job in Different Government Agency