Biden's alternative pay plan indicates 5.2% average pay raise for federal employees in 2024.
The odds of the annual pay raise for the federal workforce being 5.2% have been high since March, when the current presidential administration released its suggested budget for fiscal year 2024. The 5.2% raise would be the highest such salary increase since the 1980 pay raise of 9.1%. This figure is believed to be an average pay raise with locality factored in, the "across-the-board" percentage for all feds would be around 4.7%. However likely, none of this official yet.
A few things have to happen first. First, by the end of the month, the President will bring forth an alternative pay plan if this hasn't happened already. Without this, a law known as the Federal Employee Pay Comparability Act would kick in and result in a raise around 25%. But even then, action is required by the end of December from either Congress or an executive order to implement the annual raise. If recent history is a guide, the White House will sign an order at some point during the holiday season.
How would a 5.2% pay raise impact your financial plan? Attend our next "Financial Planning for Federal Employees" webinar:
So far, there has been zero indication from both the House and the Senate regarding next year's pay raise. And the most recent iteration of RAISE Act, which would give feds an 8.7% raise in 2024, has again failed to garner committee approval in the House of Representatives. Also, the matter of pay compression has yet to be addressed by the Biden administration despite the White House stating its intention to tackle the problem in the aforementioned budget recommendations. A recently introduced bill would fix this problem revolving around the federal pay cap, but like the RAISE Act, it is unlikely to become US law.
Of note, 12 out of 12 appropriation bills need to come out of the Senate to stave off a government shutdown in October. These budgetary measures, in theory, could still include a federal pay raise, but that is not expected at this point.
Looking beyond the 2024 federal raise that would go into effect on January 1st, recent guidance from the Office of Management and Budget told agencies to anticipate a federal pay raise of about 2% in 2025.
--
Until Next Time,

**Written by Benjamin Derge, Financial Planner, ChFEBC℠ The information has been obtained from sources considered reliable but we do not guarantee that the foregoing material is accurate or complete. Any opinions are those of Benjamin Derge and not necessarily those of RJFS or Raymond James. Links are being provided for information purposes only. Expressions of opinion are as of this date and are subject to change without notice. Raymond James is not affiliated with and does not endorse, authorize, or sponsor any of the listed websites or their respective sponsors.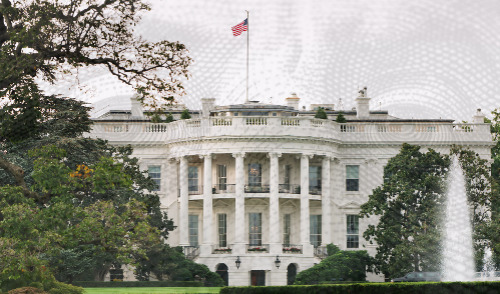 2024 Federal Pay Raise Update