There is an SSR on the horizon for Information and Technology Specialists in the Federal Government.
If your occupation at a federal agency is categorized as "2210- Information Technology Management Series" – you could be seeing a dramatic rise in your salary before the end of the year. The process of finalizing an SSR (Special Salary Rate) is currently underway at OPM. Because the SSR would affect agency funding, each federal agency would need to communicate with OPM about initializing the SSR for their IT workers. If every federal agency adopted the SSR, around 100,000 feds would see an immediate pay raise.
At the moment it is unclear when the special pay rate for IT professionals will go into effect, but it is believed to be by the end of 2023 at the latest. One of the agencies that is hoping to increase hiring with the higher salaries is the Department of Veteran's Affairs (VA), which received a much needed boost in funding from last year's PACT Act. OPM has given the VA several tools to their recruiters to help attract talent and remain competitive with the private sector. However, the pay gap between the private and public sectors has been too wide for IT professionals. The agency has been very flexible with their IT staff, as 62% of their Office of Information and Technology has been moved to full-time telework, but the VA is hoping the SSR will help fill the 1000+ IT positions that remain vacant. Roughly 7,000 existing workers at the VA are set to receive an immediate salary increase once the SSR is official.
Do you work in the federal government? Make sure your ducks are in a row when it comes to your federal retirement. Check out our no-cost webinars for feds:
"2210- Information Technology Management Series" covers a wide range of positions involved with various aspects of IT - including cybersecurity, data management, customer support, systems administration, analysis, and more. It replaced the now-defunct GS-2210 and GS-334, "Computer Specialist Series."
The lower down the GS-stepladder, the larger the raise will be, percentage-wise. For positions earning around $115,000 per year or less, the SSR will give them a 49% raise. The percentage amount gradually decreases for positions at Grade 12 or higher. To illustrate this, let's look at the potential pay raises for "step 1" of GS Grades 5, 11, and 15 (note the below figures do not include locality pay):
| | | | |
| --- | --- | --- | --- |
| GS Grade, Step | Basic Across-the-Board Rate | Special Salary Rate* | % increase |
| GS 5, step 1 | $32,357 | $48,212 | 49% |
| GS 11, step 1 | $59,319 | $88,385 | 49% |
| GS 15, step 1 | $117,518 | $142,197 | 21% |

**Written by Benjamin Derge, Financial Planner, ChFEBC℠ The information has been obtained from sources considered reliable but we do not guarantee that the foregoing material is accurate or complete. Any opinions are those of Benjamin Derge and not necessarily those of RJFS or Raymond James. Links are being provided for information purposes only. Expressions of opinion are as of this date and are subject to change without notice. Raymond James is not affiliated with and does not endorse, authorize, or sponsor any of the listed websites or their respective sponsors.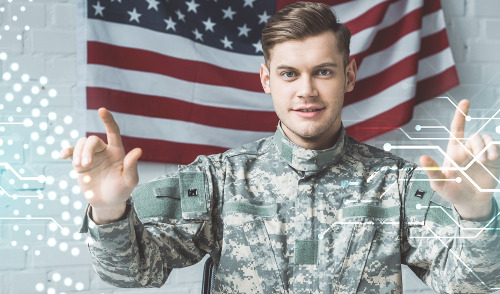 IT Positions in the Federal Government: Pay Raise