Pay raise at the NSA, plus estimates for next year's COLA and TSP Contributions.
In a weekly roundup of news from around the federal workforce, we're looking at recent events concerning to employee benefits. For current employees, estimates have been released pertaining to TSP contributions. For retirees, we've got the latest projections for cost-of-living adjustments (COLAs) for FERS, CSRS, and Social Security benefits. Also, if you're an IT professional at the National Security Agency (NSA), the Pentagon recently approved a pretty large salary boost.
Learn all about Social Security, COLAs, FERS, CSRS, TSP, and Financial Planning at our no-cost webinars!
The best guesses for next year's COLA place the figure in a range of 2% to 3%. The Senior Citizens League is predicting a flat 3.0% adjustment for CSRS and Social Security. Under current rules, this would give FERS annuitants 2.0%. The adjustment amount is based off the 12-month change in the Consumer Price Index for Urban Wage Earners and Clerical Workers (CPI-W), averaged out across the months of July, August, and September. With the slowing of inflation continuing in July and August, the estimates of around 3.0% should hold unless there's a dramatic spike in inflation in September. Last year's COLA was 8.7% for CSRS and Social Security recipients, giving FERS retirees a 7.7% adjustment.
From the benefits consulting firm Mercer, it is looking like the annual contribution limit for Thrift Savings Plan (TSP) accounts will increase by $500 next year. This will lift the limit from $22,500 to $23,000 for federal employees. The catch-up amount is not expected to change, remaining at $7500, meaning feds aged 50 and older will be able to contribute up to $30,500 to their TSP in 2024. Don't forget, however, that if your income is above a certain level, all catch-up contributions have to be made post-tax to a Roth TSP account. The TSP contribution ceiling has risen 15.4% in the last two years.
Pentagon Give Thumbs Up to Pay Raise
Recently, the Pentagon approved a pay raise for all "2210" IT professionals who are under the Defense Civilian Intelligence Personnel System (DCIPS), which includes the NSA. (2210 is a label for "IT management" employees.) For some, this boost in pay equals a 35% raise. The OPM has a approved such raises for 2210 IT workers for all agencies who choose to adopt it, but so far only the Department of Veteran's Affairs (VA) has implemented the raise. The raise that was approved for those under DCIPS is similar to the raise at the VA, but granted through the DoD's Cyber Excepted Service authority, which has been in place since 2016.
----
Until Next Time,

**Written by Benjamin Derge, Financial Planner, ChFEBC℠ The information has been obtained from sources considered reliable but we do not guarantee that the foregoing material is accurate or complete. Any opinions are those of Benjamin Derge and not necessarily those of RJFS or Raymond James. Links are being provided for information purposes only. Expressions of opinion are as of this date and are subject to change without notice. Raymond James is not affiliated with and does not endorse, authorize, or sponsor any of the listed websites or their respective sponsors.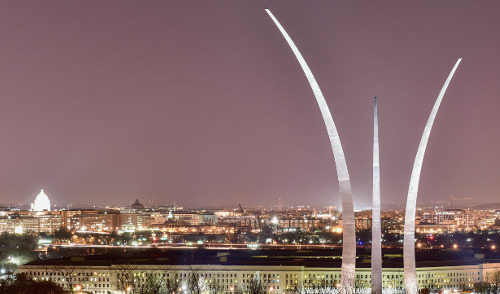 Federal Pay News: 2024 COLA, TSP Contributions, and Pay Raise for IT Pros at NSA